Technical Services
.
The experienced engineers of the Technical Service Group
provide assistance for customers including:
– Equipment sizing
– Process optimization
– Troubleshooting
– Erection
– Start-up
– Dynamic Testing
.
3-1/2" Dia. C/T Lab Unit

The Laboratory Unit incorporates a 3-1/2 inch (89mm) diameter Clarifier/Thickener. The unit consists of:
– Variable speed feed, underflow and flocculant pumps
– Variable speed rake drive
– Interconnecting liquid lines
– Sludge bed level control system
The interface between sludge bed and clarified liquid zone is located by an infrared sensing system which controls the underflow pump.  The entrance velocity can also be varied for determination of optimal conditions.  The Clarifier/Thickener is designed so that it can be adjusted while it is running and so that it can be taken apart easily and quickly.  It can be supplied in two aluminum carrying cases.  The unit handles feed flow rates in the range of 50-1500 ml/minute.
.
3' Dia. C/T Pilot Unit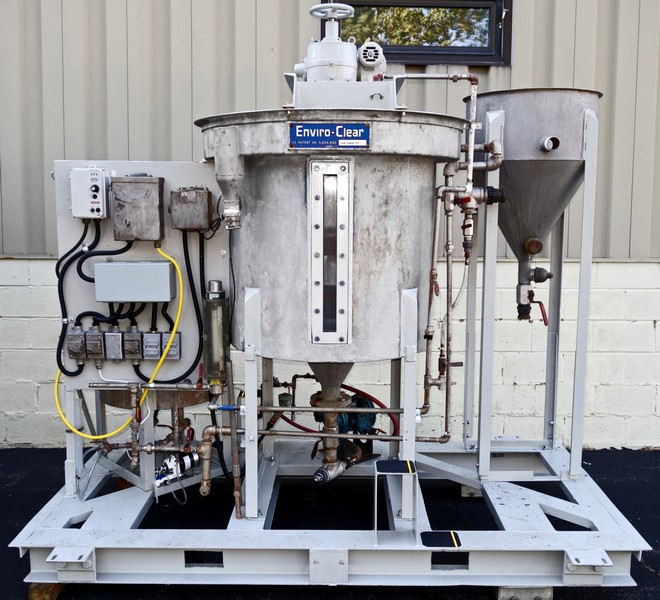 The Pilot Unit is a fully assembled liquid/solid separating system. The 3 foot (914mm) diameter Enviro-Clear® Clarifier/Thickener is shipped completely connected to internal feed and discharge lines with valves, pumps, pre-treatment and control systems.  This assembled pilot unit is mounted on a steel platform, and is ready for start-up and operation.  The pilot Clarifier/Thickener comes complete with:
– Two-chamber flocculant mix tank
– Feed deaeration tank
– Feed and underflow pump
– Flocculant stock solution pump
– Flocculant dilution water pump
– Sludge bed level control system to control the rate of underflow withdrawal
As with the laboratory unit, variable such as feed rate, pretreatment dosage, entrance velocity, etc. are adjustable over a wide range of conditions.
.
Horizontal Belt Vacuum Filter Pilot Unit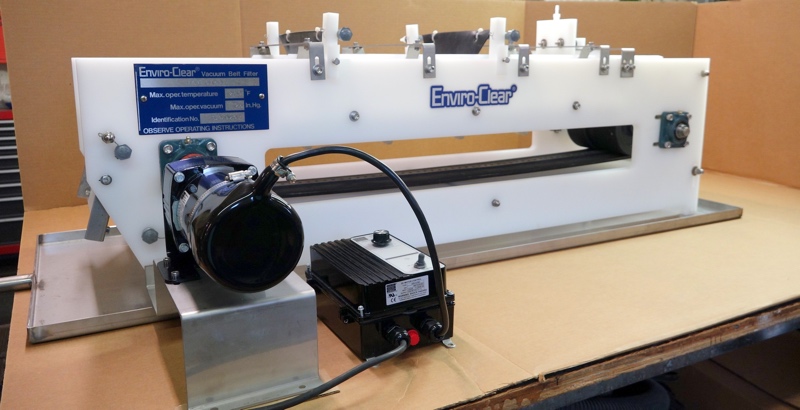 The Enviro-Clear® HBVF Pilot Unit is used for continuous pilot scale filtration and washing by incorporating production systems as pilot plants.The 3 square foot HBVF Pilot Unit comes complete with a skid mounted vacuum pump, filtrate receivers with pumps, control panel and several filter cloths.  Equipment necessary for up to three filter cake washes can be provided.  In order to determine optimum performance parameters, the unit can be operated at different vacuum levels and belt speeds.  The form, wash and drying zones' lengths can be varied with adjustable vacuum box dividers that are provided.
.
Linear Belt Screen Pilot Unit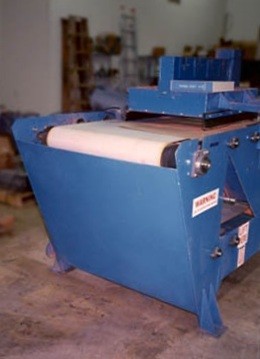 The 0.5 m² Linear Belt Screen Pilot Unit is used for continuous pilot scale screening of liquid/solid systems.The 0.5 m² Linear Belt Screen Pilot Unit comes complete with a skid mounted belt screen, variable speed drive, cloth sprays, cloth tracking, adjustable feed box and a cloth.
.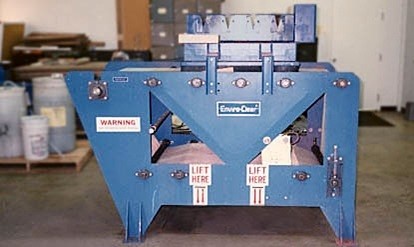 Enviro-Clear® Company, Inc.
152 Cregar Road
High Bridge, NJ 08829 USA
Phone: 001-908-638-5507
Fax: 001-908-638-4636
Email: info@enviro-clear.com
.
2014 Enviro-Clear Company Inc.